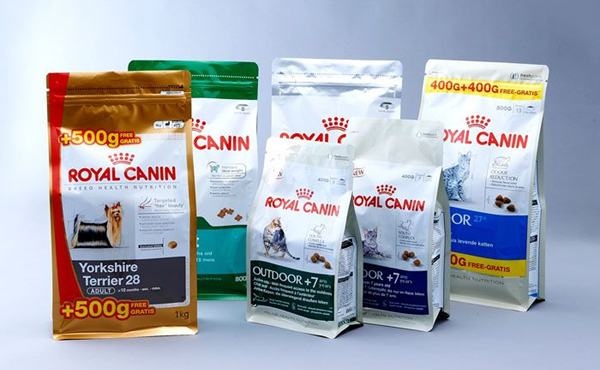 The kolysen packaging eight-sided seal pouch offers stand-up and display functions and is ideal for packaging of light contents such as cereals, rice, coffee, tea or sugar, in addition, it is the perfect packaging for pet food.
The Octagon Seal Flat Bottom Flexible Packaging Bag is an innovative alternative to folding cartons, unlike lined cartons, plastic packaging takes up less space and keeps products fresher. Compared with the traditional stand-up bag, its folded edge can provide more space for brand promotion. In addition, the eight-side-sealed flexible packaging bag is made of a high-barrier film that protects the bag contents from moisture, odor, penetration, and other contaminants. This means your product will stay fresher longer even after the packaging has been opened
Most importantly, it saves 15% of plastic film than traditional stand-up pouches, but has more space. The printing surface has 5 sides and 9-color printing, which perfectly reflects the brand building. It is available in transparent, aluminized or aluminum foil structure.
Eight-side seal bags have become popular packaging due to their unique appeal, flexibility and durability, and they are an effective marketing tool that can help you increase sales due to their unique and eye-catching design. The eight-side sealing bag can use plastic, paper, etc. as raw materials. In addition, you can choose an exhaust valve, a transparent window and a European-style slot to bring you more convenience.
Like all kolysen packaging, our eight-sided bags adhere to our high quality standards:
• FDA food grade material
• ISO and QS quality levels
• Excellent print quality
• 100% air tight
• Hems can be transparent to reveal contents (optional)
• glossy or matte finish
• Folds to save packaging sipping costs and shelf space
Applications: Food/Pet Food and Pet Care