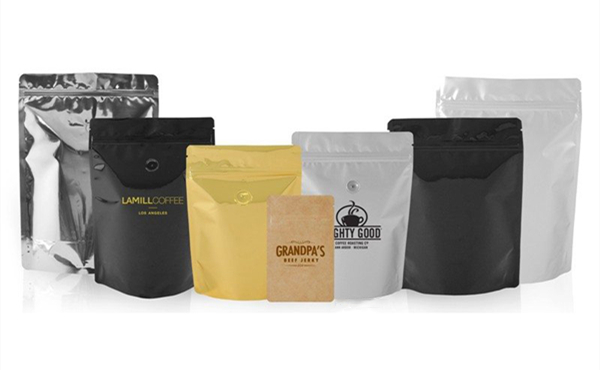 Visually pleasing to the eye
Metallized stand-up commercials have an impact on consumers from the moment they enter the store. Let's face it, humans like shiny things. These metallic foil bags are especially effective in specialty stores where people shop with only one product around them, such as coffee. Imagine you walk into a store and the sparkle of silver and gold colored metallic foil catches your eye. You as a consumer will automatically gravitate toward that item.
Quality coloring
Metallized stand-up pouches will make your items stand out no matter where they are placed. If you put several products side by side, one on plain brown paper, another on colored paper, and one on white paper; a gold, black, or silver package will easily outshine all three. Clever marketers use the psychology of color to convince customers to look at their products first and for the longest time.
The metallic colors of gold and silver imply richness and quality, giving customers the impression of premium and sophistication. You want your customers to feel the same quality and sense of pride you have in your products. Packaging tells a story. If you have a product line that is currently not selling well, consider changing the look of your packaging to PBFY metallized stand up pouches for a higher level of display.
PBFY Options
PBFY Personalized Stand-Up Pouches are manufactured using the same process as our other stand-up pouches and offer the same bottom gusset to save on shipping and storage space. Our metallized self-stand pouches are laminated for food safety and come with a zipper closure for freshness and a degassing valve for your coffee products. This beautiful packaging solution is available in sizes from 1 oz. to 4 lbs. A variety of colors are available.
Bespoke Branding Solutions
You can put aluminum foil on your metalized stand-up pouches for greater impact.
Kolysen Packaging can help you customize your package for immediate brand association and use metalized stand-up pouches to showcase your product in a dynamic display that will get your product moving.