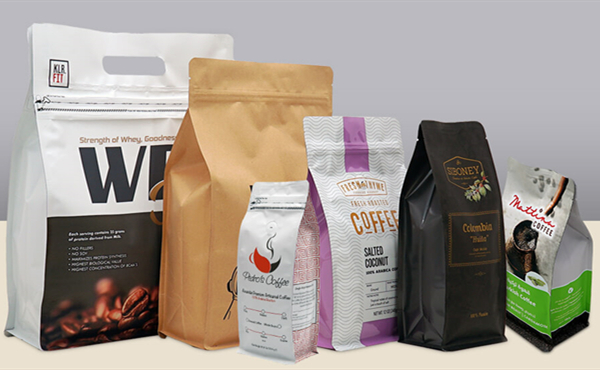 Flat bottom bags, also known as eight-sided seal bags, have taken over the rest of the flexible packaging solutions.
Flat bottom bag packaging combines unique and creative shapes and protective layers to provide customers with the best possible product. It has helped the packaging find more uses in the flexible packaging industry than traditional packaging.
Flat bottom bags accommodate larger product volumes while enabling you to advertise on 5 surfaces, giving you quantity and advertising.
The material of these pouches plus their addition to the shelf makes it easier for your customers to identify your product among all the other products.
Our Kolysen enables you to package chocolate, organic products, dried fruit, powders and spices, coffee and tea, dairy products, pet food, treats and pharmaceuticals and more in these flat-bottomed premium packs.
Flat bottom bags are built to provide quality and style, however quality is always up to the packaging manufacturer. That's why we here at Kolysen focus on making these packs to get the best results for your products.
We offer you a variety of options and you can get the same details at www.kolysen.com to get an in-depth look at our products.