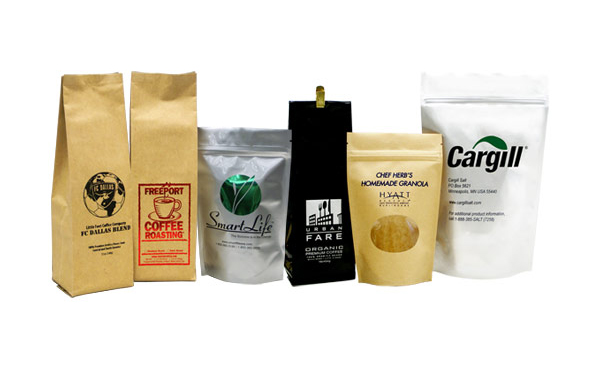 How do you spot your favorite brands in the store? Is it your intuition, the well-marked aisles, or the product displays? Most likely, you recognize them by their packaging. With familiar colors, brand logos and lettering, brands shape customer perception through images by creating a positive first impression with their packaging. For brands in the food industry, packaging must be attractive, functional and increase brand recognition to increase sales. Hot stamping, also known as foil stamping, offers brands a solution that meets all three requirements. Discover the benefits of hot stamping as a packaging solution for your brand.
One of the best options for professional, attractive packaging at an affordable price is hot stamping, which for many stocks has become the preferred packaging option.
1. Strategically market your brand
Hot stamping is a cost-effective packaging solution that can be used to create packaging for popular food products as well as promotional items. Whether your brand is trying a new flavor, offering a limited-time product, or celebrating a company milestone that should be shared with the world, hot stamping is fast, cost-effective, and does not have to require ordering a large number of packages. Equally, you can use hot stamping to create special packaging for personal events or free samples to draw attention to your brand and increase brand awareness.
2. reduce packaging volume
Not only is bulky packaging more expensive to produce, ship and store, it's also perceived negatively by customers who don't want to deal with extra cardboard, plastic or foil. Hot stamping reduces the overall size and weight of food products so that the total weight of the package is close to the actual weight of the product, saving you money and space. As society becomes more and more environmentally aware, using heat embossing will make your brand stand out while reducing your brand's environmental footprint.
3. Keep food fresh
Although branding or packaging is essential to marketing, the true indicator of your brand's durability is product quality. Whether you specialize in coffee, jerky, or gourmet foods, opt for sealed stand-up pouches that can be hot stamped. Available with an optional product window, these imprinted pouches offer customers an enticing view of your product that influences their purchase decision. When customers take your produce home, they won't be disappointed by a lack of freshness.
4. save time and money
Whether you're just setting up your business or have plenty of experience improving internal efficiency, the drive to save time and money wherever possible is unwavering. Building internal packaging creation resources is the most expensive option, while a do-it-yourself approach is the most time-consuming. Instead of packaging each product individually or setting up an in-house packaging division, rely on professionals to get hot stamping done quickly and on budget.
5. Promote brand loyalty
Although it may not be immediately obvious, using hot stamping in product packaging development and design promotes a sense of brand loyalty among your customers. Regardless of where they are geographically or online, it's almost intuitive to recognize and opt for your brand over your competitors when packaging solutions are uniform across a brand's product lines.
Meet customer needs with the use of hot stamp printing
Do you sell food products that make life easier for your customers, such as takeaway snacks? Your customers want convenience, and with hot stamping, you can create branded product packs that take up little space and stand on their own. The endless customization options, affordability, and the fact that you're giving your customers exactly what they want make choosing hot stamping as a packaging solution a smart business decision. The next time you evaluate your product wrapping process, compare your current solution with the benefits of hot stamping to ensure you're getting the best return on your investment.
Kolysen food packaging manufacturers have passed various qualifications. We have advanced production technology and strong capacity. Food packaging supplies have many merits such as rational structure, high performance, good quality and affordable price. Please contact us anytime for your customized printing flexible packaging product.