Silver Foil Candy Wrappers
FOOD GRADE MATERIAL: Square Candy Wrappers are made of food-grade safe aluminum foil paper, Non-toxic and odorless, eco-friendly
BRILLIANT COLORS: Red, purple, green, blue, silver, golden, rose red, pink, and coffee.
SIZE: 4 x 4 inches(10x10 cm).Also available in sizes - 3 X 3 and 6 X 6
WIDE USAGE: Great for wrapping homemade candies, chocolate truffles, rum balls, or party favors. Also can be used for decor accessories at a party, wedding, festival, candy-making activity, birthdays, etc.
NOTE: The aluminum foil paper is not to be placed in high heat. Do not swallow.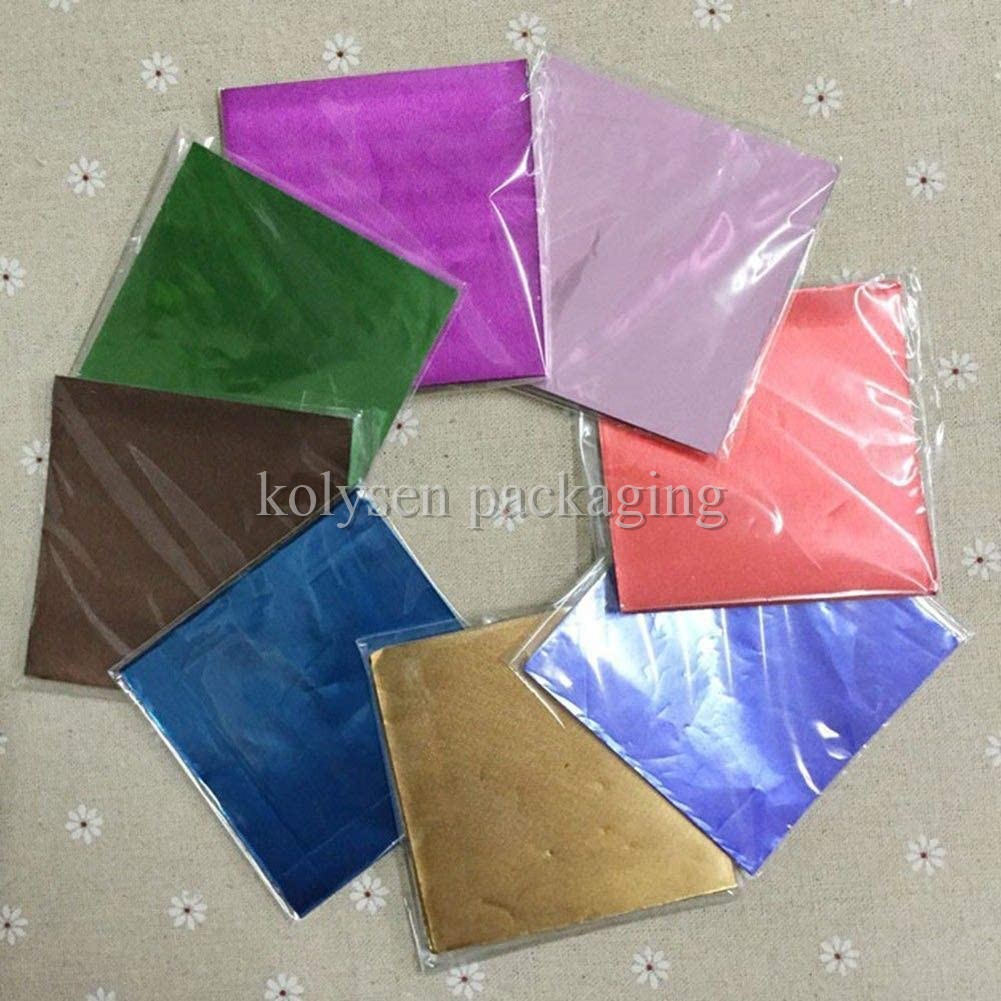 How chocolate became very popular:
bg
Thousands of years ago, in the period of Mayan and Aztec civilization, people drank the chocolate and called it "plant of God". When it was introduced into Europe by the Spanish colonists, people didn't like the bitter taste of chocolate drinks at first, with the honey, sugar and other ingredients were added to decorate, chocolate was gradually accepted, however it was limited to the upper class at that time.
In the 18th century, with the progress of machinery, the manufacture of chocolate became easier and more affordable, and the industry grew vigorously in Britain. In the 19th century, machines were invented to separate cocoa butter from solids and make cocoa powder. With the increase of mass production and the internationalization of import and export trade, the very successful marketing policy of major companies connect it with the concepts of love, passion, vitality and relaxation. With the progress and discovery of medicine, chocolate has been studied and analyzed, and has been proved to have a positive impact on the human brain and body, which also helps to make it more and more popular all over the world.