PETG Shrink Film for Shrinkable Sleeve
PETG shrink film is widely used for laminating bottles (with a large difference in diameter between the bottle neck and the bottle body), such as beverage bottle packaging, cleaning and bath product packaging and cosmetic packaging.
Product Specifications Of PETG Shrink Film
1) 20 mic - 80 mic Thickness
2) 450mm - 1200mm Width
3) 2500m - 5000m Length
4) 70% - 78% shrinkage
5) Can provide free samples of 150m - 200m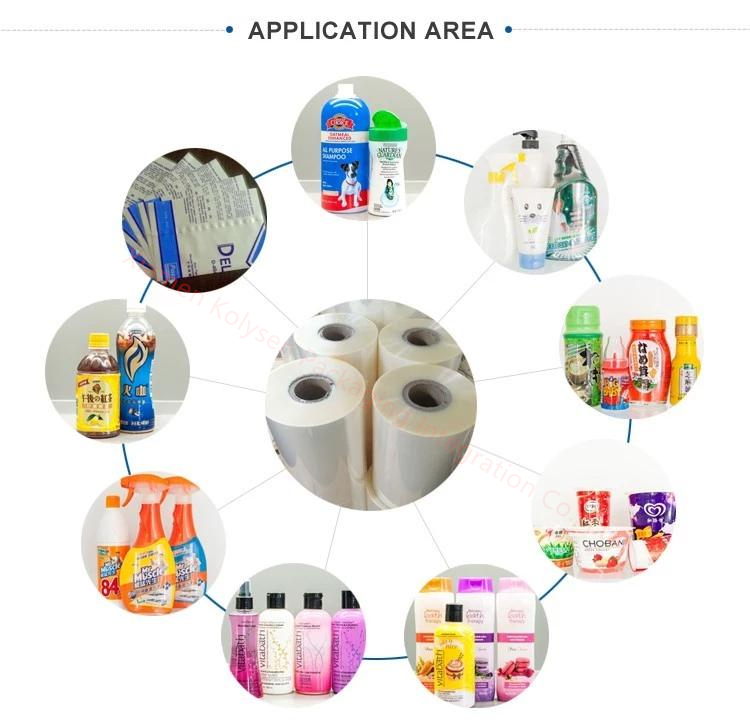 Features of PETG shrink film

- Environmentally friendly: PETG can be recycled again and again at low recycling costs; even as a trademark for energy, it does not produce any toxic gases when burned and is not polluting to the environment. Compared to PVC heat shrink film, PETGF heat shrink film has a high gold content when reused.
- High shrinkage: Thanks to a special production process, PETGF heat shrink film has a high shrinkage coefficient, with a lateral shrinkage rate of even 78%, which allows the logo to be body-fitted on containers of different shapes (even if the dimensions of individual containers vary considerably).
- High transparency: Thanks to its special chemical structure, PETGF heat shrink film has a good transparency and gloss, which determines the easy colouring of PETGF heat shrink film and enables it to be made into many beautiful logos.
Storage of PETG shrink film
Store our PETG shrink film in its original packaging at temperatures below 30°C. Avoid damage caused by direct sunlight, high humidity and drops.