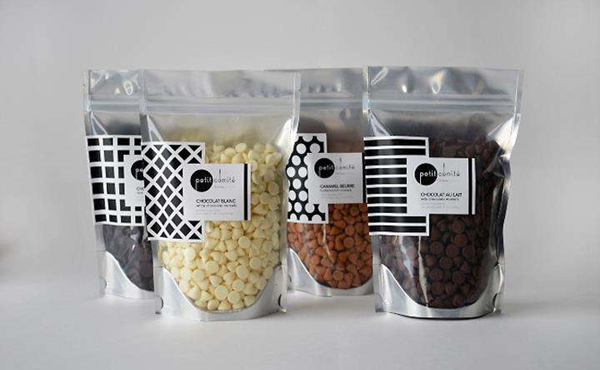 Spice packaging bag is a new type of plastic flexible packaging. It is different from other packaging containers and stands out in the packaging market for its small size, good packaging effect, novel and interesting, foldable, recyclable and many other advantages. Stand-up pouches are a kind of flexible packaging with a horizontal support structure at the bottom, which can stand on its own without relying on any support point. There are many forms of packaging, zippers can also be added straws. Because the bottom is a horizontal support structure, it can be divided according to the needs.
Condiment pouches have advantages in terms of upgrading products, carrying light, freshness and sealing effect. Stand-up pouches are made of PET and other material structures, which can also be added in terms of demand to extend their freshness period. Impact. Stand-up pouches are widely used in juice drinks, sports drinks, jelly coolers, sucking milk jelly, condiments, etc. In addition to being widely used in food packaging, they are also used for packaging products of detergents, daily necessities, cosmetics, etc.
In summary, condiment packaging bags is a low production cost, and the best packaging effect of novel and interesting plastic packaging materials. In recent years, stand-up pouches with their small size, ease of use and other characteristics, gradually replaced traditional plastic bottles and other forms of packaging. Packaging lightweight, novel, interesting and other advantages stand out in the packaging market, enriching the entire packaging market, bringing convenience and fun to our lives, without causing pollution and burden to the environment.
As a professional manufacturer of food packaging, Kolysen Packaging Integration Co., Ltd. has been dedicated to the production of printed laminated packaging products for food, beverage, meat products, spices, snack foods, daily detergents and chemical products. Suction nozzle bags, shaped suction nozzle bags, octagonal sealing bags, coffee bags, stand-up zipper bags, OPP square bottom bags, pet food bags, kraft paper bags and other series of packaging materials with different structures and different purposes. Widely used in laundry detergent, soy milk, coffee, jelly, candy, beverage, tea food and other products packaging. From raw materials to the factory have gone through strict control, quality inspection, finished products tensile strength, fall resistance, etc. have been strictly tested to ensure that the bags do not break the bags do not leak bags, durable. Exquisite printing, superior performance, by the majority of customers praise. The company has advanced printing production technology, keeping pace with the development of the international packaging industry, to meet the needs of customers for products in all aspects.