Doypacks / Stand-up Pouches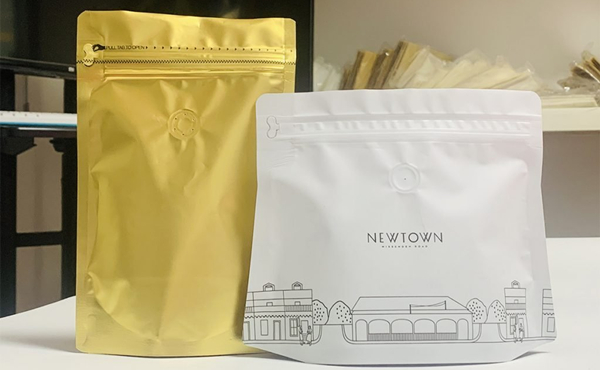 These bags are convenient and commonly used. It consists of two panels and a bottom gusset that gives them a triangular shape. They also often display zippers for a re-closable feature that allows the coffee to be kept longer even after the bag has been opened. The low price and excellent quality make the bags a popular choice. The Stand Up Pouch can stand on its own on a shelf and has plenty of room for branding.
Gusset Pouch
These are the common types of gusset pouches:
Flat Bottom Pouch / Box Pouch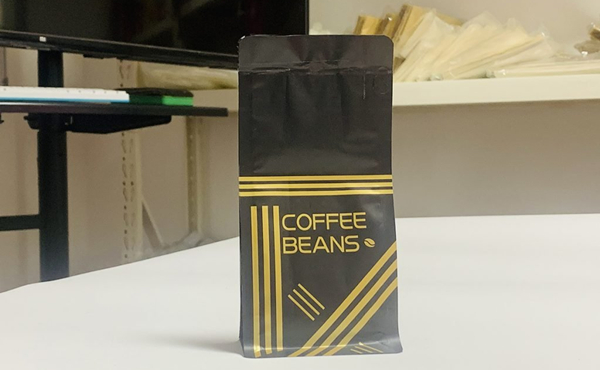 It is the newest model of coffee packaging in the industry. They have a flat bottom and a square appearance that makes them look like a box. It allows them to stand on their own, providing them with excellent shelving and a modern look. The flat bottom bags allow more coffee to be packed in smaller bags, so they are more efficient to transport and store. The box style also offers you a wide range of possible marketing designs and sizes.
Side Gusset Bags / Side Fold Bags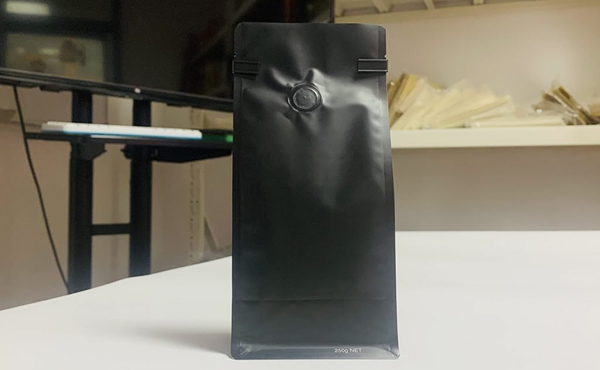 Side Gusset Bags are a traditional bag that remains the most popular bag. It is also known as a side fold bag. It offers a long lasting and durable option for a large amount of coffee.
This type of bag tends to have a flat bottom. The bag does not stand up well, but it will have a solid texture when you hold it. It can be printed on all sides, making branding easy. They also tend to be cheaper than other options. On the other hand, they don't show a zipper. Usually, they are closed by rotating or folding and using tape.
Quad Seal Bags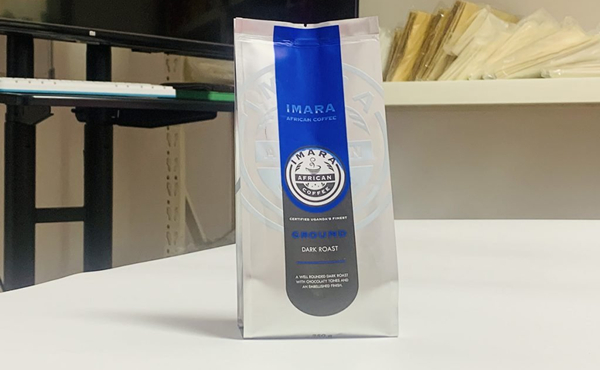 A quad seal bag is like a side folded bag. The main difference is that it has four sealed corners. It offers more packaging than a square display and can be integrated with a zipper.
Pillow Bag / Single-serve Bag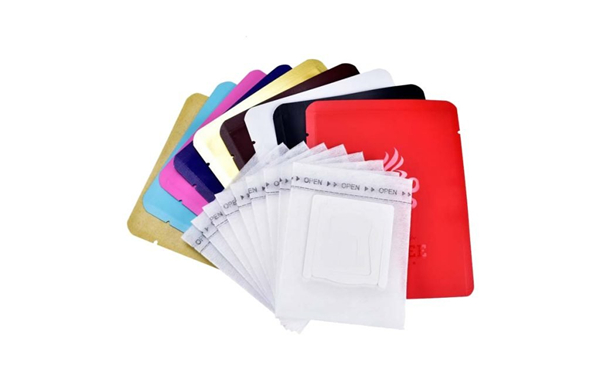 This is the most cheapest bag. These bags are usually used for packaging for dispensing coffee. This bag style lays flat for easy display. Pillow bags are less expensive to produce.