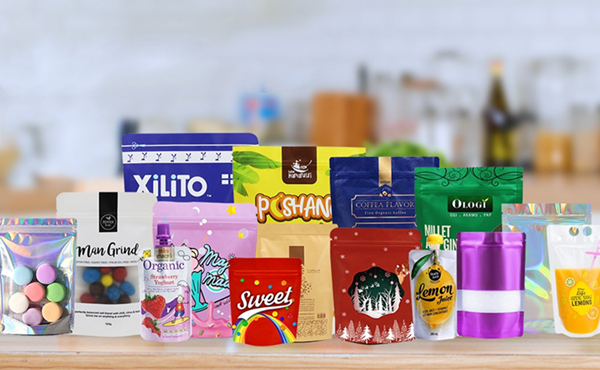 Leading brands are ditching traditional boxes, bottles, cans and cartons in favor of more agile flexible packaging because it's smaller, more environmentally friendly, and really stands out on retail shelves.
The stand-up pouch is a flexible retail packaging format that has become the preferred choice for manufacturers of food, beverages, household goods, personal care products, pet food, vitamins, and more. The stand-up pouch includes an easy-to-open tear opening and durable zipper closure to keep the inside of the product fresher for longer than other packaging options.
Inexpensive plastic bags and flimsy cardboard boxes can easily tear and snap, however, stand-up bags are made from layers of durable, puncture-resistant laminated film. The innovative construction of this flexible retail packaging helps extend shelf life and ensures that your products are protected from outside moisture, oxygen, odors, UV rays and bacteria from the warehouse, all the way to the retail store, and finally to the customer's home.
Your company spends a lot of time and effort perfecting the formulations and ingredients of your products. If you want to compete with your peers in an increasingly crowded market, you must choose your packaging well. Choosing a stand up pouch shows your customers that you are listening to their needs and updating your products to complement their modern, active lifestyle. Nowadays, it's all about convenience and speed, and if you're stuck using an old container, you're not getting anywhere.
Made of 100% recyclable materials, stand-up bags require less fuel in transit due to their light weight and are easy to fill. The packaging contains a scientifically developed FDA approved food grade film layer that can be custom printed with water based inks to make your brand designs and graphics really popular. When it comes to presenting your products in the best possible way, it's really simple